7th Annual – Taste of Mission Hills
Experience an evening of palate pleasing "tastes" in Mission Hills, one of San Diego's premiere dining destinations. Our chefs, bakers, and baristas will create preparations sure to captivate your taste buds.  From international to local, twenty-five (25) participating purveyors of delicious tastes, including long established and very new arrivals in Mission Hills, will be featured at the 7th Annual Taste of Mission Hills happening on Wednesday, October 10, 2018, from 5:00 p.m. to 9:00 p.m. And, included in the price of each ticket is Old Town Trolley guest transportation to within steps of each participating venue.  The more than 5 mile "taste" route from Ft. Stockton Drive to Goldfinch Street and West Washington Street, and onto Reynard Way and India Street, promise to make the 7th Annual Taste of Mission Hills the best ever! 
Taste of Mission Hills is hosted by the Mission Hills Business Improvement District and it is the annual fundraiser for this non-profit organization.
This year's Title Sponsor is US Bank, Mission Hills branch whose generous donation supports the the growth of the event and helps keep ticket prices low.  
Old Town Trolley service is being offered freely again this year due to generous sponsorship from  John Ealy of Harley Gray Kitchen and Bar, Colleen Field of Allstate Insurance in Mission Hills, and Steven Schwob and Brad Wise of  Fort Oak the newest member of the Trust Restaurant Group.
Event night live music by Sue Palmer and the Motel Swing Singers is being sponsored by Mission Hills BID board President Krista Lombardi of Scott & Quinn Real Estate. Look and listen for this favorite boogie woogie band performing under the Mission Hills sign.
---
TICKET INFORMATION:
Advance ticket purchases are $25*, while day-of ticket purchases are $30.*
You may purchase tickets in Mission Hills (Cash or Credit accepted*) at US Bank,  610 West Washington Street, One Mission Realty, 928 Ft. Stockton Drive, Suite 217, Patio Express Community Market, 928 Ft. Stockton Drive, Suite 101, and at Mission Nails and Spa, 928 Ft. Stockton Drive, Suite 115. (See maps below)
Only 500 tickets will be sold. Purchasing in advance at one of the above four locations will allow ticket holders to avoid the need of going to WILL CALL on the date of the event.
Tickets are available online through Brown Paper Tickets at: TasteMH2018.BPT.me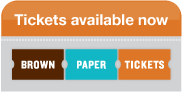 Advanced ticket sales locations:
*Advance Ticket Price: $25 (cash) or $26.87 with service fee (credit)
Day-of-Ticket Price: $30 (cash) or $32.04 with service fee (credit)
---
WILL CALL
Tickets purchased online through Brown Paper Tickets will need to be picked up between 3:00 pm and 6:00 p.m. at WILL CALL on event day, located again this year at Lazy Acres.
---
2018 TASTE OF MISSION HILLS VENUES INCLUDE:
Blue Water Seafoood Market
Cake – Your Local Bakery
Dixie Pops
El Indio
Farmers Bottega
Fort Oak
Gelato Vero Caffé
Grab & Go Subs
Harley Gray Kitchen & Bar
Jos Mission Hills Diner
Karinas Ceviches & More
Lazy Acres
Leftys Chicago Pizzeria
Meshuggah Shack
The Patio Express
The Patio on Goldfinch
Pizza e Birra
The Red Door
Rubicon Deli
Saffron Thai
Shakespeare Pub & Grille
Shakespeares Corner Shoppe
Starlite
Sushi Deli 1
Venissimo Cheese